Our main floor bedroom is very convenient for mobility challenged persons or anyone who doesn't wish to climb stairs. Everything you need is on the main floor. Our main floor bedroom is dog friendly and has easy access to the outside facilities. Must request on reservation.
$110.00 (1 Oct-15 June)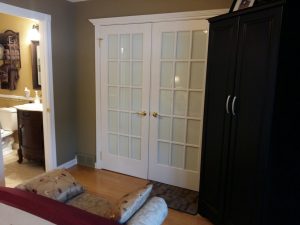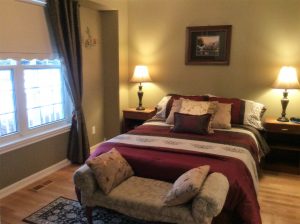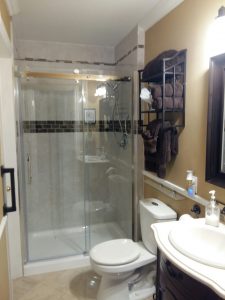 Bathrooms: Ensuite
Beds: Double
Technology: Internet
Amenities: Fridge, Ceiling Fan, Air Conditioning, Clock Radio, Hairdryer, Toiletries, Welcome Refreshments, Teas, Kettle, Hot Chocolate, Bottled or Filtered Water, Ironing Board
Check In/Out:
Check In after 4:00 pm
Check Out by 11 am.
Cancellation:
48 hours notice required.
Within 48 hours notice
or early departure, no refund.
The Boston "T" B&B
You may come in as strangers, but we hope that you will leave as friends.
We look forward to seeing you soon!
Call or e-mail us to reserve at 613-836-8690 or email here
For more photos and reviews, visit us at bbcanada.com